How Pets Benefit Your Mental Health During Isolation
Posted on 1 June 2020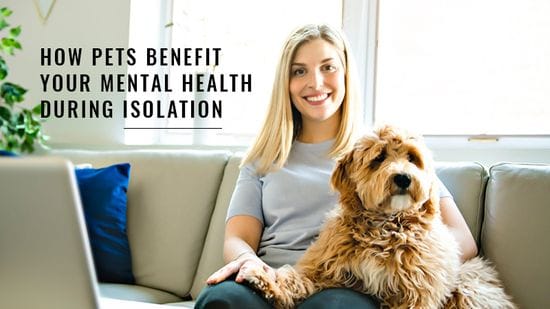 Pets add to the lives of their owners every day of the year in countless ways. But with the current climate, the rates of loneliness through isolation and social distancing are having a negative effect on the physical and mental health of the community.
As pet owners, here's how having their place in your life will help you during this difficult time:
Keeps you active - pets encourage play and exercise, both of which are great for your physical and mental health, as well as theirs!
Boosts your cardiovascular health - whether it's walks with a pet or enjoyable strokes of your cat, research has found that owning a pet is good for the health of your heart.
Keeps you company - unconditional love and companionship - what pets are best known for!
Reduces stress levels - the presence of a pet alone can reduce the levels of a stressful situation, as well as giving your company during tough times.
Feel free to contact our team if you have any questions about caring for your pet whilst you're isolated.